We want you to find success, just like these moms & daughters!
Whether you're just venturing into this sports journey or have been at it for years, NOW is the right time to strengthen your athlete daughter's mental game.

If you're anything like me... when I'm looking to hire a mentor or coach, the first thing I want to know is 'does their method work?'

So that's what this page is all about! Read and listen to some of the incredible wins from the moms and athletes who implement our Unstoppable Athlete Method™ inside The Elite Competitor Program™.
How sports mom Holli helped her daughter build confidence and resilience as an elite competitor.
Reacting with anger when she made a mistake was how basketball player Sienna let her teammates know how much she cared. And her frustration on the court eventually turned into lashing out at her family in pre- and post-game irritation. Sports mom Holli knew her daughter desperately needed help with the mental side of being an elite competitor but didn't know where to turn until she found ECP.
Sienna's big wins
No longer dwells on game day mistakes
Calm in the face of on-court frustrations
Leads her team with confidence and positivity
Fun family rides to and from the game
Transferable skills that helped strengthen her music mental game too
"What helped Sienna, too, was the realization that there's a group of athletes just like her who are struggling with similar things."
How the powerful tools of the ECP helped Amelia level up her playing and master her mental game.
Volleyball player Amelia had big goals, but despite consistently excelling in practice, the pressure of competition often resulted in mistakes that got her sidelined. Recognising this as a pattern of behavior, Amelia's coach suggested the missing piece to level up her performance was her mental game. Except he didn't have the tools to help her. But the Elite Competitor Program did.
Amelia's big wins:
Showing up with confidence
Team building positivity
Quickly bouncing back after a mistake
Focusing on process rather than outcome
Elevated game day performance
And an enhanced relationship with sports mom Colleen, who now knows exactly what to say and how to support her athlete daughter when she's struggling.
"The ECP gave us a language in which Amelia and I can converse about things. And it's a language that doesn't make me sound like 'that' parent or the one constantly nagging, saying the wrong things, or putting undue pressure on her. It's language to help instil that confidence in her. That has been priceless to me."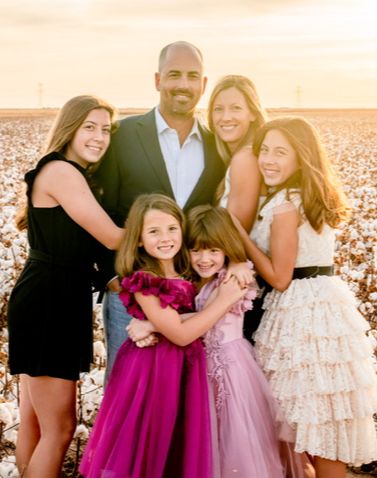 Sports dad Nathan gives his daughters the mental tools they need to succeed as athletes and in life with the ECP.
Nailing it in practice, doing 300 makes, but holding back and playing like a different athlete on the game day let sports dad Nathan know that Presley needed help to train her mental game. To help her achieve her dream of succeeding at an elite level, Presley didn't hesitate to step up into the Elite Competitor Program and strengthen her greatest competitive advantage.
Presley's big wins:
Quickly moving on from a bad play
Regaining a sense of fun and excitement
Stronger relationship and is 'on the same page' with her dad
Several scholarship offers, even as a junior
Starting to see her dreams come true
Improvements across all areas of her life
"Because of ECP, all of it improved. Her grades and her relationships, not only athletically. It's changed her whole personality. Now, she's really focused on the mental side of everything across the board. It's really been great for her."
Leading with L.O.V.E. gave Shenique's athlete daughter Mia the space to shine in her sport.
Following in her older sister's footsteps as a swimmer, Mia was starting to feel the same pressure from mom Shenique that ultimately drove her sister out of the sport. Mia blamed herself for the stress she was feeling and was overly self-critical when she didn't perform to her own high expectations. It took a toll until Mia and her mom found a better way forward with the ECP.
Mia's big wins.
Focus on the day-to-day, not just the comp
Bounce back quicker after a setback
Revolutionised relationship with her mom
Feels validated and listened to
Sense of confidence and independence
"[Coaches] would say to us swimming is 80% mental and 20% training, and I always wondered why we spend all the time on the pool and nothing on mental."
The best thing is hearing stories like this... everyday!
Moms and female athletes join us when they're ready to:
Know what to say before, during, and after competition to build confidence in your daughter
Have coaching as a Sports Mom (for likely the first time ever) so you can excel in your role and best support your daughter
Stop letting mistakes and fear of failure bring your daughter down and hold her back
Let go of the pressure from perfectionism, comparison, and nerves / anxiety so she can have fun again
Flip negative thinking and tearing herself down... into empowering herself
These skills go way beyond just her sport... you're giving her a solid foundation for life!